In Memory
Posted by • May 27, 2017
The Vietnam Veterans Memorial in Washington, more popularly known simply as The Wall, bears the names of 58,318 Americans killed in the Vietnam War. Among them are 40 soldiers from a single air cavalry troop that arrived in 1968 to join the 101st Airborne Division and left among the last U.S. combat units to return home in early 1972.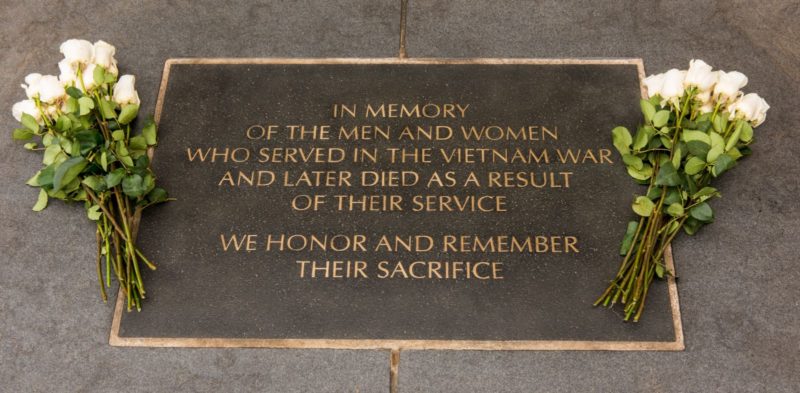 C Troop, 2nd of the 17th Cavalry, spent most of its combat time in the mountainous, northern jungles of South Vietnam, where the North Vietnamese Army stubbornly defended and maintained its critical supply routes to pursue the ground war in the South. In February and March of 1971, C Troop, nicknamed the Condors, crossed the western border into Laos in a joint U.S. and South Vietnamese offensive to cut the Ho Chi Minh Trail, the last–and perhaps most ambitious–attempt to choke off the Northern enemy's lifeline.
The audacious invasion triggered an intensive helicopter battle unlike any before or since as American aviators ferried thousands of South Vietnamese troops into the battle, carried them ammunition and reinforcements, evacuated their wounded and, ultimately, helped get the exhausted, retreating survivors home. The Condors lost six crew members in the battle to enemy ground fire, several more wounded and had many aircraft shot down or seriously damaged.
What the names on The Wall and the damage reports don't reveal is that an alarming number of those who survived the war have carried the physical and psychological scars with them ever since. Most have learned to cope; some have died before their time. Many still fight their demons.
At The Wall but not on it is a simple bronze plaque that reads:  "In Memory of the men and women who served in the Vietnam War and later died as a result of their service. We honor and remember their sacrifice."
The Vietnam Veterans Memorial Fund that built The Wall and still organizes memorial events around it publishes a list of more than 2,800 names of people who have been determined to meet the criteria for inclusion on the list.
Causes of death include: Post traumatic stress disorder (PTSD), exposure to Agent Orange, cancer, diabetes, Hodgkin's disease, non-Hodgkin's lymphoma and Parkinson's disease. Families of deceased Vietnam veterans may apply to the fund to have names and photographs added to the list.
On the Condor Alumni Association's website are the names of those members killed in action: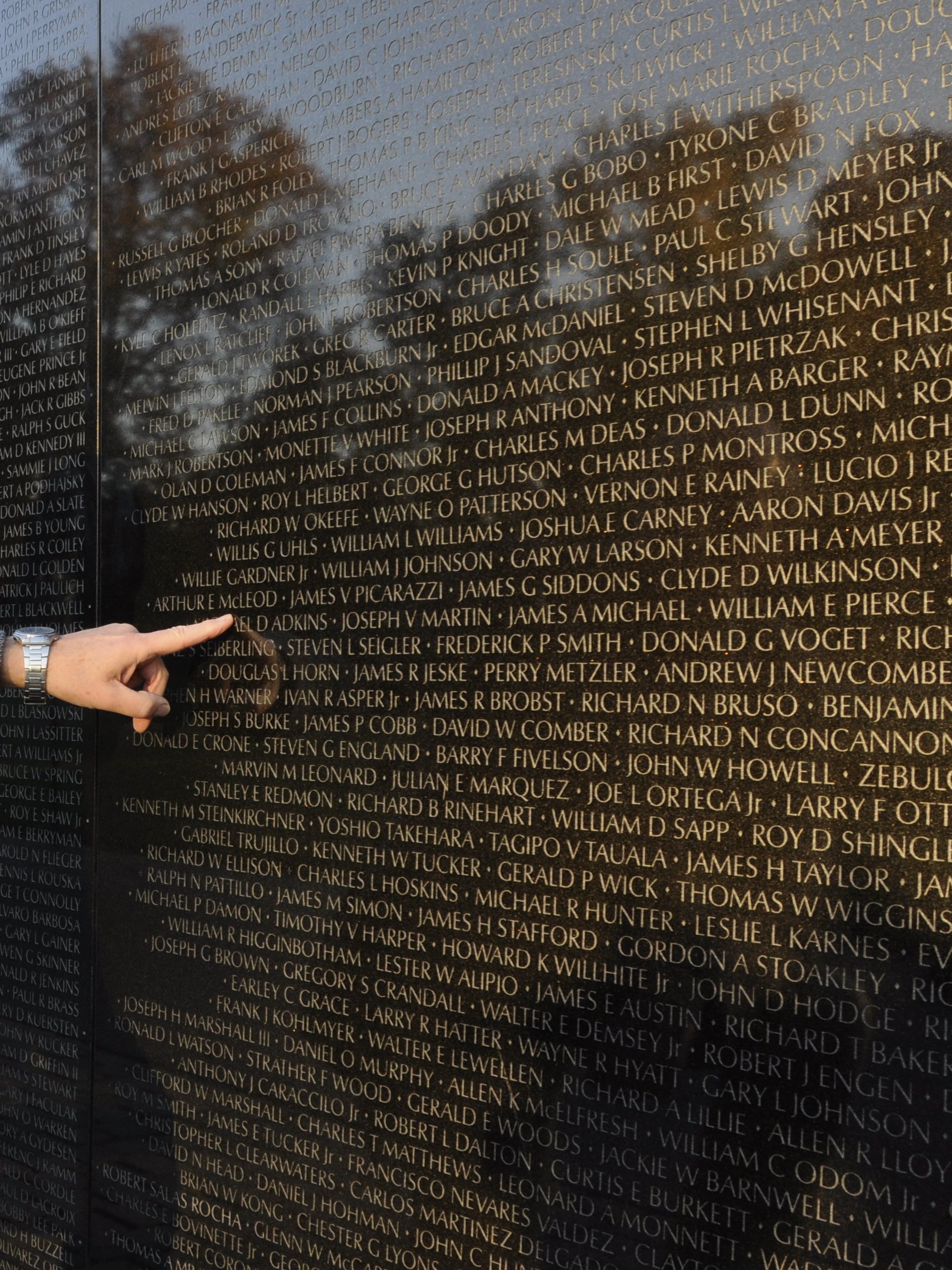 SP4 McChesney, John T. III LRP 01/23/68 20 Phoenix, AZ http://www.vvmf.org/thewall/Wall_Id_No=36209
SP4 Tippet, Albert A. C 02/14/68 20 Whotakers, NC
http://www.vvmf.org/thewall/Wall_Id_No=52146
PFC Littlejohn, Gregory L. C 04/07/68 19 Norristown, Pa http://www.vvmf.org/thewall/Wall_Id_No=30893
SP4 Puryear, Joseph A C 04/10/68 19 Auburn, NY
http://www.vvmf.org/thewall/Wall_Id_No=41958
SGT Henderson, Jonathan C 05/12/68 20 Chicago, Il
http://www.vvmf.org/thewall/Wall_Id_No=22508
PFC Hill, James L. C 06/02/68 22 Amarillo, Tx
http://www.vvmf.org/thewall/Wall_Id_No=23182
SP4 Hawthorne, James L. C 06/14/68 19 Fredricksburg, Md http://www.vvmf.org/thewall/Wall_Id_No=22060
Cpl Edgerton, Arthur D. C 08/17/68 20 Hayward, Ca
http://www.vvmf.org/thewall/Wall_Id_No=14621
SP4 Clifton, Terry W. LRP 11/20/68 19 Jacksonville, Fl
http://www.vvmf.org/thewall/Wall_Id_No=9493
SGT Contreros, Albert D. LRP 11/20/68 19 New York, NY http://www.vvmf.org/thewall/Wall_Id_No=10208
SP4 Heringhausen, Arthur LRP 11/20/68 18 Oregon, Oh
http://www.vvmf.org/thewall/Wall_Id_No=22717
SGT Reiff, Michael D. LRP 11/20/68 21 Independence, Mo http://www.vvmf.org/thewall/Wall_Id_No=42860
SGT Barnhart, Otto P. C 04/20/69 21 Hancock, Mo
http://www.vvmf.org/thewall/Wall_Id_No=2587
SGT Cardwell, Henry W. C 04/23/69 20 Bessemer, Al
http://www.vvmf.org/thewall/Wall_Id_No=7852
SSG Dedman, Julian D LRP 04/23/69 23 Norwalk, Ca
http://www.vvmf.org/thewall/Wall_Id_No=12739
SGT Hammond, Keith T. LRP 05/05/69 24 Pittsburgh, Pa http://www.vvmf.org/thewall/Wall_Id_No=21050
SSG Reynolds, Ronald B. LRP 05/08/69 21 Dallas, Tx
http://www.vvmf.org/thewall/Wall_Id_No=43077
SGT Marcy, William L. LRP 05/20/69 24 Norwich, Ct
http://www.vvmf.org/thewall/Wall_Id_No=32354
SGT Howard, Robert L. C 06/10/69 24 Norwich, Ct
http://www.vvmf.org/thewall/Wall_Id_No=24333
SGT Todd, Kenneth C 01/01/70 20 Covington, Ky
http://www.vvmf.org/thewall/Wall_Id_No=52199
PFC Lawrence Emil Lundgren C 02/24/70 21 LaPorte, IN
http://www.vvmf.org/Wall-of-Faces/31604/LAWRENCE-E-LUNDGREN
WO James Joseph Burgoyne C 03/02/70 32 Alton, IL
http://www.vvmf.org/Wall-of-Faces/6805/JAMES-J-BURGOYNE
SGT Johnson, Paul Allen C 08/04/70 20 New Haven, Ky
http://www.vvmf.org/thewall/Wall_Id_No=26322
WO1 Minear, Mark Wendell C 08/29/70 22 Merritt Island, Fl http://www.vvmf.org/thewall/Wall_Id_No=34303
1LT Shiefer, John Fredrick C 08/29/70 30 Boise, Id
http://www.vvmf.org/thewall/Wall_Id_No=47172
PFC Jay, Brian Edward C 08/29/70 19 Douglasville, Ga
http://www.vvmf.org/thewall/Wall_Id_No=25659
WO1 Hamm, Franklin Alvin C 11/19/70 26 Little Rock, Ar
http://www.vvmf.org/thewall/Wall_Id_No=21013
SGT Halbach, Bruce Charles C 11/19/70 21 Stacyville, Ia
http://www.vvmf.org/thewall/Wall_Id_No=20718
SP4 Rogers, Ronnie Vago C 01/5/71 23 Fairfield, Al
http://www.vvmf.org/thewall/Wall_Id_No=44259
CW2 Cramer, Donald Martin C 01/05/71 26 St Louis, Mo
http://www.vvmf.org/thewall/Wall_Id_No=10941
CPT Latimer, Wilbur Dale C 01/19/71 26 Searcy, Ar
http://www.vvmf.org/thewall/Wall_Id_No=29796
WO1 McLeod, Arthur Edward C 02/12/71 23 Bay Shore, NY http://www.vvmf.org/thewall/Wall_Id_No=37061
CPT Wilkinson, Clyde David C 02/12/71 25 Mineral Wells, Tx http://www.vvmf.org/thewall/Wall_Id_No=56066
WO1 Crandall, Gregory C 02/18/71 21 Tacoma, Wa
http://www.vvmf.org/thewall/Wall_Id_No=10952
SP4 Engen, Robert Joseph C 02/18/71 19 Stockton, Ca
http://www.vvmf.org/thewall/Wall_Id_No=15111
SP4 Lewellen, Walter C 02/18/71 19 New Albany, In
http://www.vvmf.org/thewall/Wall_Id_No=30512
1LT Simpson, Morris Alfred C 02/28/71 27 Richland Hills, Tx http://www.vvmf.org/thewall/Wall_Id_No=47634
CW2 James, Clayton Wade Scout Pilot; KIA May 10, 1971
http://www.vvmf.org/thewall/Wall_Id_No=25491
SP4 Witmer, Noel Bruce – CE Scout Observer; KIA May 10, 1971 http://www.vvmf.org/thewall/Wall_Id_No=57007
E-7 PSG Cherry, Ervin Benjamin, involved in May 10, 1971; but died in Japan May 30, 1971 http://www.vvmf.org/thewall/Wall_Id_No=8890
The Condors also went to war in Iraq and Afghanistan, where one pilot, CWO Michael Slebodnick, was killed on September 11, 2008.
http://www.arlingtoncemetery.net/michael-slebodnik.htm
_______________________________________________________