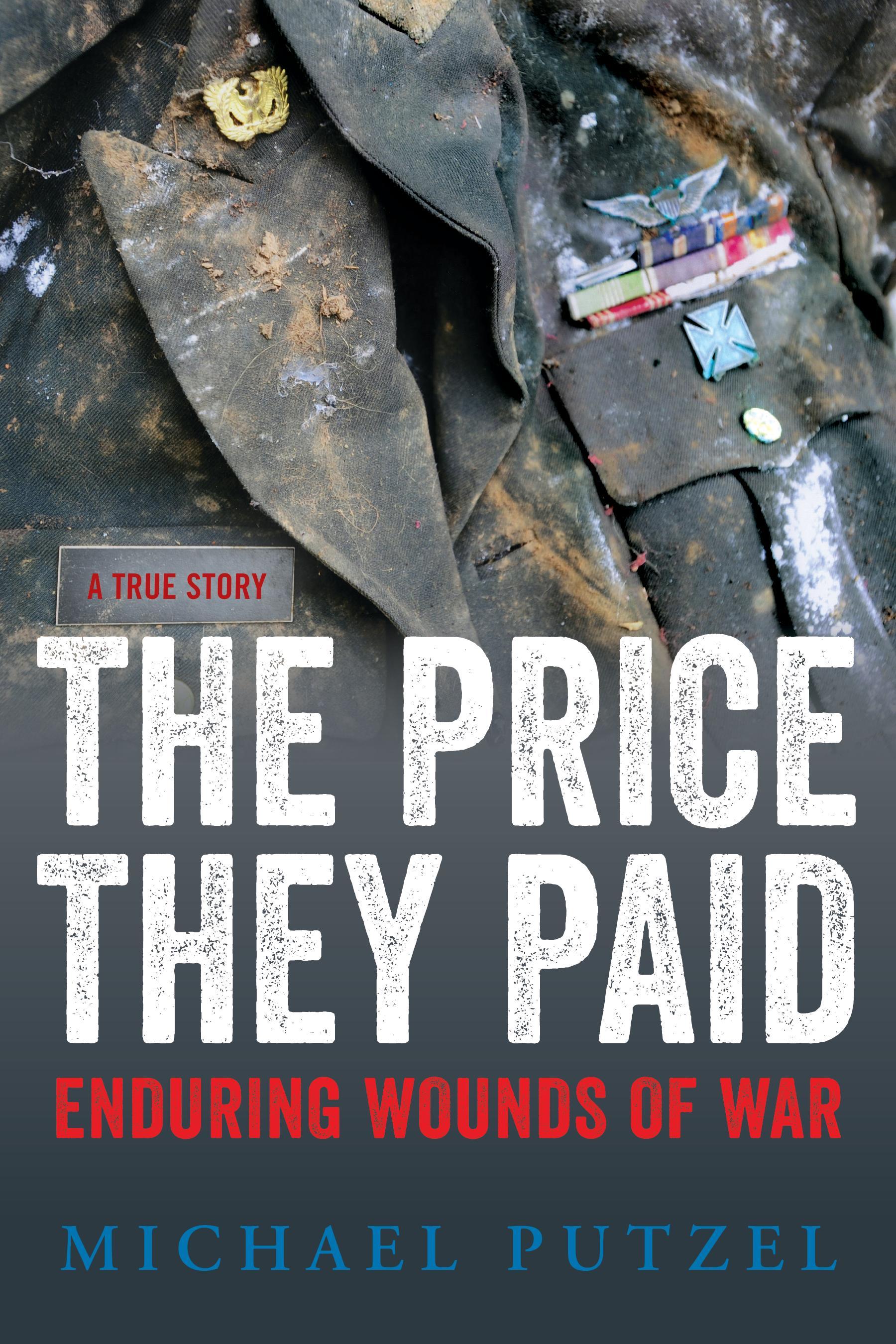 The Price They Paid: Enduring Wounds of War is the story of a remarkable military leader who rose from obscurity to become a legendary air cavalry commander whose men would follow him into hell—and did. They went, in part, because they knew if they got in trouble, he would come to get them. Twice nominated for the Medal of Honor, Major James T. Newman led C Troop, 2/17 Air Cavalry, 101st Airborne Division through the most intensive helicopter combat of the Vietnam War, or ever, for that matter.
Short in stature and uneducated, he walked with a limp he couldn't hide and spoke with diction and profanity that instantly exposed his humble upbringing in the rural South. He was neither profound, nor particularly curious, yet his superiors listened to him as a wise man, and his officers and men idolized him. He was eerily calm in a crisis and brave to the point of foolhardiness.
Thirty-eight years later, when Newman was buried with full military honors at Arlington National Cemetery, I learned that when he came home from the war, he walked out on his wife, left two teenage sons behind and never spoke to the boys again. On the verge of being groomed for high military office, he committed a series of inexplicable transgressions that doomed his career.
His first family never found an adequate explanation. "Vietnam changed him," they said. It was all they knew and became their mantra. He married again, miserably, and again, and acquired and walked out on women the rest of his life. He doted on a third son, born after the war, and spoiled him whenever he could. That son cherishes his memory.
What I came to understand as I spoke with those who had followed–even worshiped–Jim Newman was that the war changed them all. Some self-destructed as soon as they got home; others enjoyed successful careers, marriages, children, then crashed many years later. I found only a couple who soldiered on and never looked back. There was not one pattern or one course they followed. Nor did they necessarily fail at what they tried to do. Few talked about the war after they got home, at least not with family, neighbors or co-workers. But they all grappled with their experience one way or another. Many still do.
My search for war's less visible victims yielded new layers of innocents who also paid a price, especially the wives and children of veterans, who struggle to understand what happened to their heroes.
This story, then, is about those men, the battles they fought, and what became of them—and those who waited for them to come home.

---
More samples from the book:
Ninety-eight seconds had elapsed since Newman entered the kill zone, and they were running out of time. Shells smashed into the ground all around them, hurling white-hot shrapnel in all directions.
"Get outta there, Three-two."
"Okay, I'm comin' out." [The] Huey lurched off the ground, dipped forward, and churned the air into a dust cloud, clawing for altitude and enough forward speed to get airborne. It was a helicopter's most vulnerable moment.
---
"Vietnam changed him," they said. It was all they knew, and it became their mantra. …It changed them all…. No one told them they would keep paying for their service, perhaps for the rest of their lives.
---
Seeing his own signature on the letter he had written thirty-two years earlier triggered a paralyzing mental firestorm…. The former commander… sat at his desk, unable to move.
---
"He is living in a one-room shack, way out in the countryside about ten miles out of town…. He was dressed in rags basically and his hair was long and uncut and most of his teeth are gone…. He remembers everybody by name and all the details of the day he was shot down."
---
Nine million Americans served in the military during the Vietnam era.
2.6 million of them served in Vietnam.
Fewer than a million of those saw combat.
More than 300,000 were wounded.
In 2015, 58,300 names were listed on The Wall as killed or still missing.
Reliable statistics aren't available to tell us how many died later due to exposure to Agent Orange, suicide, cancer, traumatic brain injury, or other causes probably related but not directly traceable to their combat service. No one knows how many are scarred by PTSD or other mental illness.
The Price They Paid shares the true story of aviators in one helicopter unit and how their harrowing experience forever changed their lives.