Rick "The Mayor" Daly, a gun pilot in Vietnam, dead at 69
Posted by • December 12, 2016
DALLAS, December 12, 2016–Richard Daly, an air cavalry gunship pilot in Vietnam who later flew commercial jets, died at his home in Dallas, his former comrades-in-arms reported.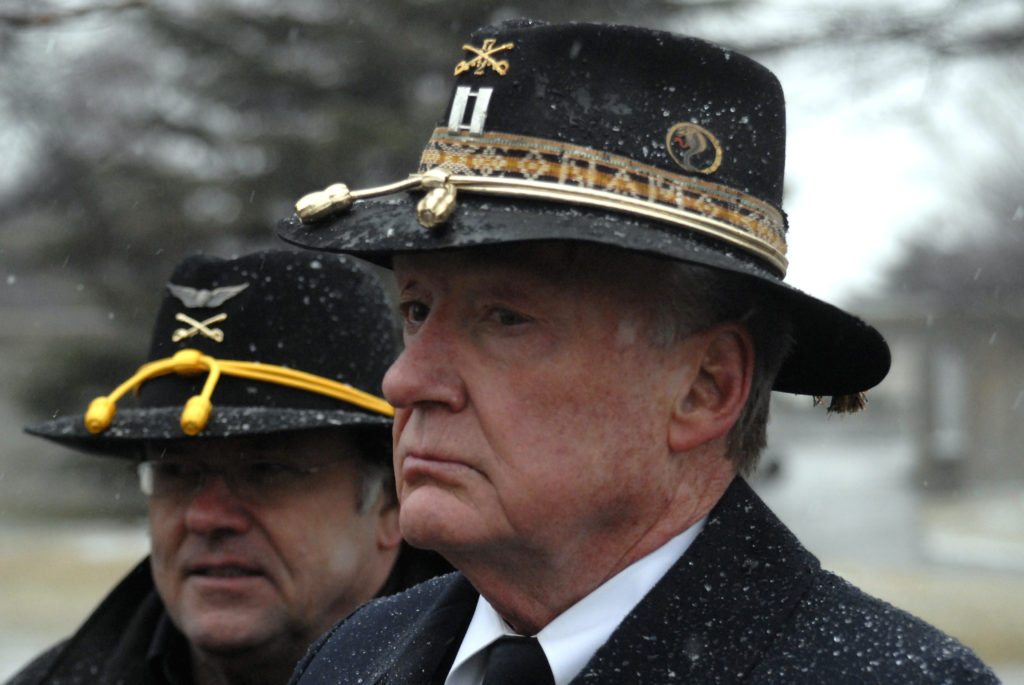 Daly, who was no relation to the famed father-and-son mayors of Chicago named Richard Daley, was nicknamed "the Mayor" by his fellow pilots during the war. He lived alone in a Dallas apartment and had been in failing health from cancer in recent months, his friends said. He was 69. A native of Albuquerque, New Mexico, he made his home in Texas for many years.
Daly was a captain in the Army serving with C Troop, 2/17 Cavalry, 101st Airborne Division, when his Cobra helicopter gunship engaged in a dramatic battle with North Vietnamese ground troops on July 4, 1971. Enemy gunners brought down three of four helicopters in a matter of minutes over the notoriously hostile A Shau Valley, a North Vietnamese stronghold and supply route from Laos into South Vietnam.
Daly had been out of flight school only about four months and was flying front seat, the junior position in the two-person Cobra, when the small scout helicopter they were protecting was shot down and crash-landed in the jungle. A Huey "chase ship" rescued the two-man scout crew but was hit as it tried to escape and was forced down on an abandoned American fire base. One of the two Cobras attacking the North Vietnamese machinegun positions was hit as well and crashed unseen several miles away.
Daly's Cobra was still aloft but out of ammunition and low on fuel when the troop's commander, Major James T. Newman, scrambled other crews and took off himself from the unit's base about 30 miles to the east and raced out to search for the lost Cobra while others picked up the damaged Huey with its four-man crew and the two pilots from the downed scout, known as a "little bird."
Newman spotted the flash of a pilot's emergency signal mirror from the crew of the downed Cobra and zipped in to pull both men from hiding in the tall elephant grass as North Vietnamese soldiers closed in on the crash site.
Daly made it back to base safely but never lost his awe of the courage shown by his commander and companions. Three decades after the war, he launched a campaign to get Newman the Medal of Honor Daly thought he deserved for his heroic rescues that day and in other engagements. The effort did not succeed, but Newman was awarded a long-forgotten Distinguishing Flying Cross for rescuing the Cobra.
When Daly was discharged from the Army as a captain, he earned certification to fly multiengine jets and enjoyed a long career in private aviation, flying charter passengers and freight. He retired several years ago from a job delivering jets to international carriers in South America and elsewhere.
Ricky Miller, a crew chief on one of the downed aircraft that day who remained friendly with Daly ever after that, said his remains would be interred in Savannah, Georgia, where his parents and sister are buried.