Foreward Reviews named The Price They Paid: Enduring Wounds of War its Book of the Year for war and military nonfiction.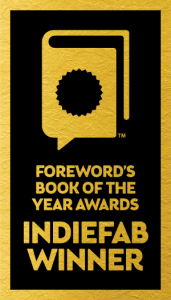 The annual Indiefab Gold Awards for books published by independent and university presses were announced June 25, 2016, at the annual conference of the American Library Association in Orlando, Florida.
The author, Michael Putzel, said he was honored by the book's selection and considered it a tribute to the characters in the book who shared their stories with him. The Price They Paid is the true story of one air cavalry unit, C Troop, 2/17 Cavalry, 101st Airborne Division, that flew into the most intensive helicopter battle ever, the invasion of Laos in early 1971 to try to cut the notorious Ho Chi Minh Trail. The book takes the commander and his troops through devastating combat as they fought to bring each other home, then chronicles their struggle for the next forty years with the physical and emotional scars no one knew would haunt them and their families for the rest of their lives.
The Silver award for War & Military Nonfiction went to Wilber's War (a trilogy) by Hale Bradt, published by Van Dorn Books. Surgeon of the "Old Sixth" by M. P. McConnell, published by Ellen Carson Publishers, took Bronze, and The War Came Home With Him by Cathy Madison, published by University of Minnesota Press, received Honorable Mention.