Posted by • December 12, 2016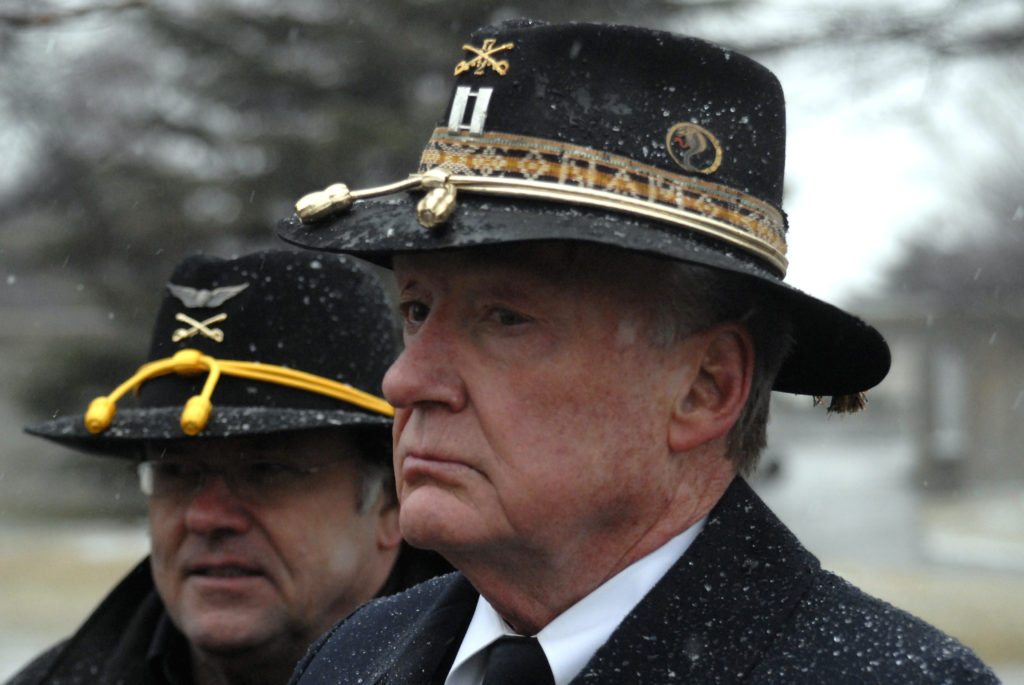 DALLAS, December 12, 2016–Richard Daly, an air cavalry gunship pilot in Vietnam who later flew commercial jets, died at his home in Dallas, his former comrades-in-arms reported.
Richard Daly at funeral of his former commander in 2009
Daly, who was no relation to the famed father-and-son mayors of Chicago named Richard Daley, was nicknamed "the Mayor" by his fellow pilots during the war. He lived alone in a Dallas apartment and had been in failing health from cancer in recent months, his friends said. He was 69. A native of Albuquerque, New Mexico, he made his home in Texas for many years.
Daly was a captain in the Army serving with C Troop, 2/17 Cavalry, 101st Airborne Division, when his Cobra helicopter gunship engaged in a dramatic battle with North Vietnamese ground troops […] READ MORE
---